It's time for one last go-round: Before October swings into full madness, here are your MLB power rankings, playoff edition.
1. Atlanta Braves (104–58)
Surprise, surprise. Atlanta has been the best team in baseball for much of the year and retains that status heading into October. This is a historically powerful offense: It tied the record for most home runs in a season (307) and finished with the highest OPS+ of any team since MLB integrated in 1948. A whopping 10 players finished the season with double-digit home runs. There isn't a weak spot in this lineup. Yes, there are some concerns around the starting pitching right now: Max Fried finished the season on the IL with a blister, though he should return for the NLDS, and Charlie Morton is out with a finger injury. But with ace Spencer Strider and a solid bullpen, there's still plenty to like about this staff. And besides—this lineup can do a lot to cover for any weak spots there. Atlanta is the favorite for a reason.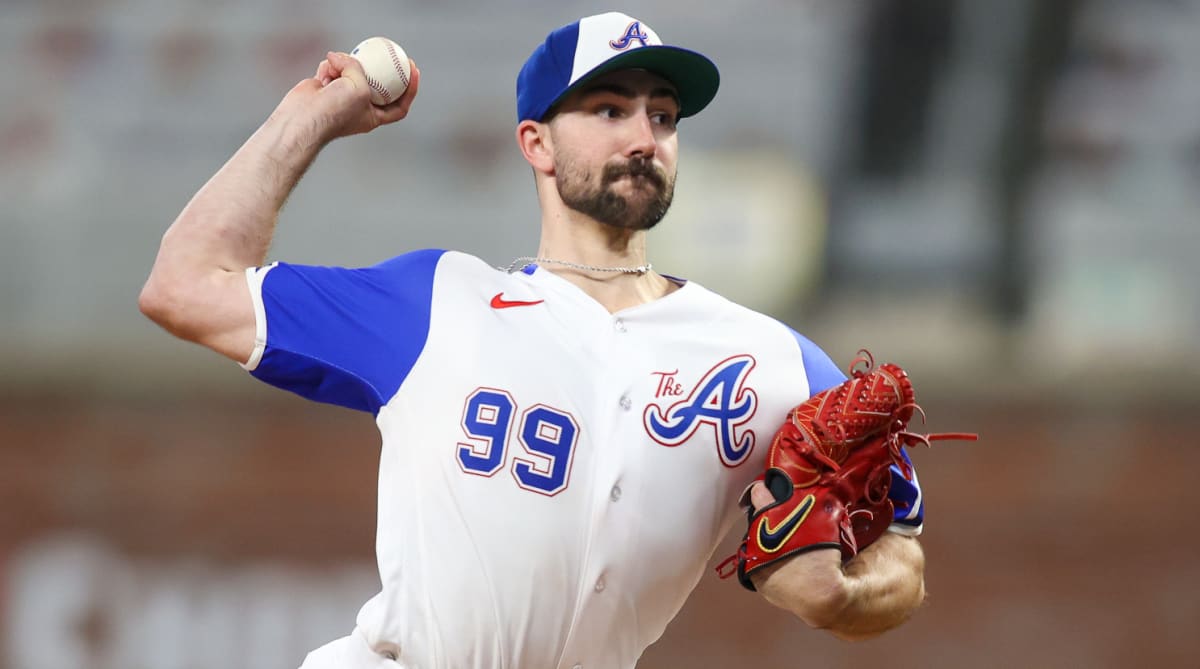 2. Baltimore Orioles (101–61)
The Orioles made a splash with their rollicking ride to take over the AL East. And they ended the year looking even better than they started it. The big question mark here entering the second half was their rotation. But that looks much stronger than it did three months ago. Kyle Bradish and Grayson Rodriguez both took key steps forward—Rodriguez saw a first-half ERA of 7.35 become a second-half one of 2.38—and John Means made a successful return from Tommy John surgery in September. This rotation now looks ready for the postseason, and with a stacked lineup to match, this could be a deep run into October.
3. Houston Astros (90–72)
After an up-and-down, injury-filled year, this lineup is finally healthy and hitting its stride at just the right time. The Astros spent just 19 combined days in first place in the AL West. But, crucially, one of those 19 was October 1: Winning the division on the final day of the season gave them a much easier path through the playoffs than they would have had otherwise. They don't look exactly like the group that won the World Series in 2022. The pitching staff, in particular, isn't nearly as steady or as deep. But that championship experience is still here and still valuable. There's good reason to believe that Houston has saved its best baseball this year for last.
4. Tampa Bay Rays (99–63)
This roster is littered with injuries and absences. The losses to their rotation alone would have been enough to fell most other teams. (Shane McClanahan, Drew Rasmussen, Jeffrey Springs and Shane Baz are all recovering from Tommy John surgery.) But these are the Rays. They've earned their reputation for making something out of seemingly nothing—using savvy trades and player development tricks to get the best results possible on a shoestring budget—and this year has been no different. Their previously lackluster bullpen is now looking fantastic, their lineup is powerful and, yes, even with all those injuries, the rotation is capably pulling its weight, too. The Rays have failed to get out of the wild-card round for the last two years. Don't be surprised if that streak ends now.
5. Los Angeles Dodgers (100–62)
The Dodgers boast one of the strongest offenses in baseball. (Their 113 team OPS+ is behind that of only the Braves and the Rays; Mookie Betts and Freddie Freeman have both played like MVPs.) They have a tremendous bullpen. But the state of their starting pitching should merit real concern as they look ahead at the demands of October. The bullpen can help pick up some of the slack—but how much?
6. Philadelphia Phillies (90–72)
The darlings of last October are back. After an uneven performance in the first half, Philadelphia looked much stronger over the last few months, due in large part to a revitalized Trea Turner and a surging Bryce Harper. They've also fixed last season's biggest issue—the bullpen. (Compare a 4.27 relief ERA last year to 3.56 this year.) It'll certainly be tough to challenge the Braves. But that was true last year, too, and look how that turned out.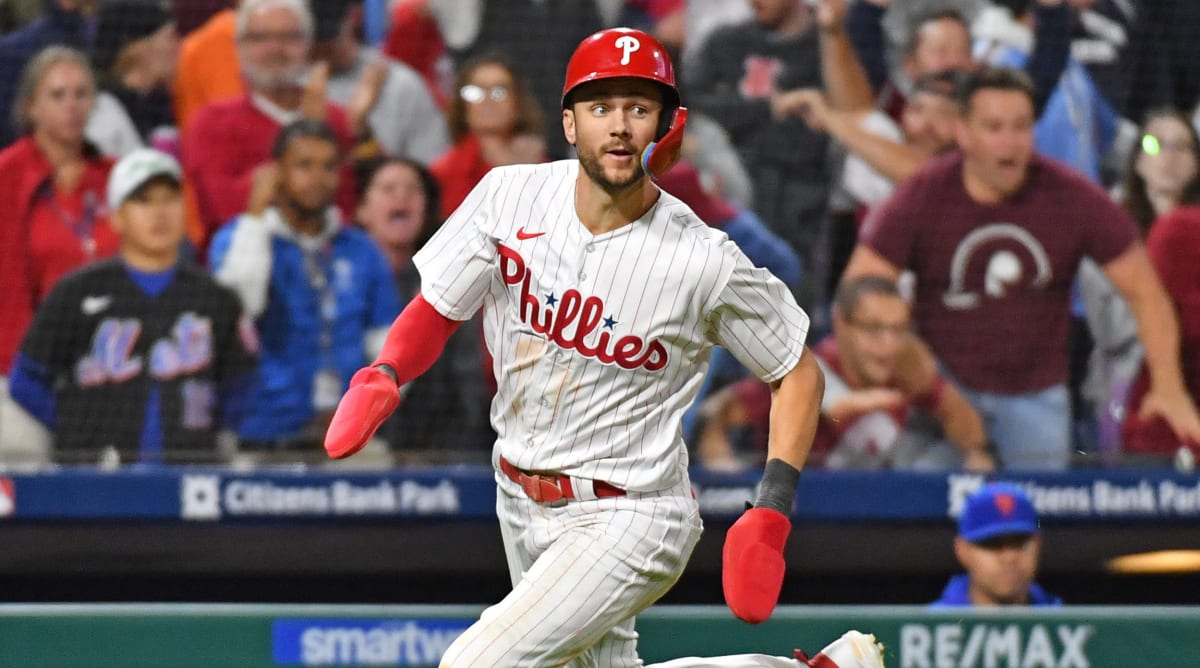 7. Milwaukee Brewers (92–70)
The Brewers were dealt a serious blow on Monday with the news that starter Brandon Woodruff would be sidelined indefinitely with a shoulder injury. This team is built on pitching: Its 116 ERA+ was the best in baseball this year. That means there are plenty of other solid options here, with a rotation fronted by Corbin Burnes and Freddy Peralta and a deep, capable bullpen. Yet Woodruff's loss stings nonetheless for a team whose success relied so heavily on its pitching. One positive note here? This offense was at its best in September. It was the only month in which Milwaukee's lineup production was above average. If they can keep that going, perhaps they won't have to depend on their pitching quite so much.
8. Toronto Blue Jays (89–73)
The well-rounded Blue Jays are making their third consecutive playoff appearance. A rotation led by Kevin Gausman (3.16 ERA), Chris Bassitt (3.60) and José Berríos (3.65) and backed by a capable bullpen gives them a great foundation. The lineup is strong, too, if a bit uneven. (Though it helps that Vladimir Guerrero, Jr. has seemingly made a breakthrough at just the right time.) But note the lack of pop here. Toronto has the lowest slugging percentage of any playoff team in the AL.
9. Texas Rangers (90–72)
This is a fearsome lineup, anchored by likely AL MVP finalist Corey Seager, who's one of 10 players here to have finished the season with double-digit home runs. But unfortunately for Texas, that lineup is paired with an injury-bitten rotation and a middling bullpen. This pitching staff will enter the playoffs missing both Jon Gray and Max Scherzer. (Erstwhile ace Jacob deGrom, of course, has been out for months recovering from Tommy John surgery.) Even for a lineup this powerful, that's a lot to cover.
10. Minnesota Twins (87–75)
Book it: This is the year the Twins finally end their playoff victory drought. Their pitching staff is among the strongest in baseball, and on the strength of that group alone, it seems reasonable to expect one win. Could one reasonably expect any more than that? …Maybe. But this lineup ended the year so plagued by injuries that it's hard to bump Minnesota much further up this list.
11. Arizona Diamondbacks (84–78)
The Diamondbacks have some serious bright spots (Corbin Carroll, Zac Gallen) and some serious dull patches. They finished the season with a negative run differential and both an OPS+ (95) and ERA+ (98) below 100—below average in every way. The top of this lineup and front of this rotation can go toe to-toe with just about anyone. But it takes more depth than that to contend in October.
12. Miami Marlins (84–77)
The Marlins aren't quite like any other team on this list. In an age of strikeouts and slugging, their lineup was built around players who hit for contact, though they did supplement with some power at the trade deadline. They have an astoundingly good record in one-run games and the worst run differential of any playoff team. They're also missing pitchers Sandy Alcantara and Eury Pérez. And yet they're here all the same! Which means that while the Marlins might be the last team in our rankings, they're also a very, very fun choice for an underdog.