These days, it's the norm to spend countless hours in front of screens, including smartphones, computer monitors and TVs. It can wear on you physically and mentally, which is why a screen break is necessary every now and then.
If you're not sure how to spend your digital decompression time, reach for a travel-size game to keep your mind — and hands — occupied. Whether games take a few minutes or hours to play, one thing is for sure: You'll be too enthralled with the game to worry about your inbox.
Shop this article: Rubik's Cube, Age of Civilization Strategy Travel Card Game and Simon Micro Series Games
How screen time affects you
Screen time is a necessary part of life, but over time, it can wear on your mind and body. Recent studies show that more than 50% of computer users experience digital eye strain, which often results in headaches, light sensitivity and dry eyes. Other common symptoms include blurred vision, difficulty concentrating and neck soreness.
Screens also emit blue light, and excessive exposure may inhibit the natural production of melatonin and disrupt circadian rhythms. Because blue light stimulates the brain, it becomes much harder to wind down and fall asleep when you spend time on the devices late at night.
Besides the physical effects of screen time, many people experience higher stress and anxiety levels from digital overstimulation. Spending too much time online, including on social media, has also been linked to decreased mood and well-being.
What you need to know about travel-size games
Why travel-size games are ideal for screen breaks
If you're wondering why travel-size games are better than their full-size counterparts for screen breaks, it boils down to convenience.
Many standard board games have large footprints with sprawling boards, large game pieces and decks. Travel-size games, on the other hand, are space-savvy. Depending on their size, they can fit into pockets, desk drawers, luggage or the backseat of your car.
Most travel-edition games have simplified gameplay compared to standard editions. Not only are they quicker to set up, but their rules are easier to learn for new and young players alike. It's easy for anyone — and everyone — to get on board (no pun intended) with a game instead of spending more time in front of screens.
Types of travel-size games
How you can expect to spend on travel-size games
Most travel games cost a fraction of standard editions, and there's a game for every budget. Card and pocket-friendly games cost $10 or less, whereas mini board games typically range between $8 to $20. Portable backyard games cost the most at $30 to $125.
Best travel-size games for screen breaks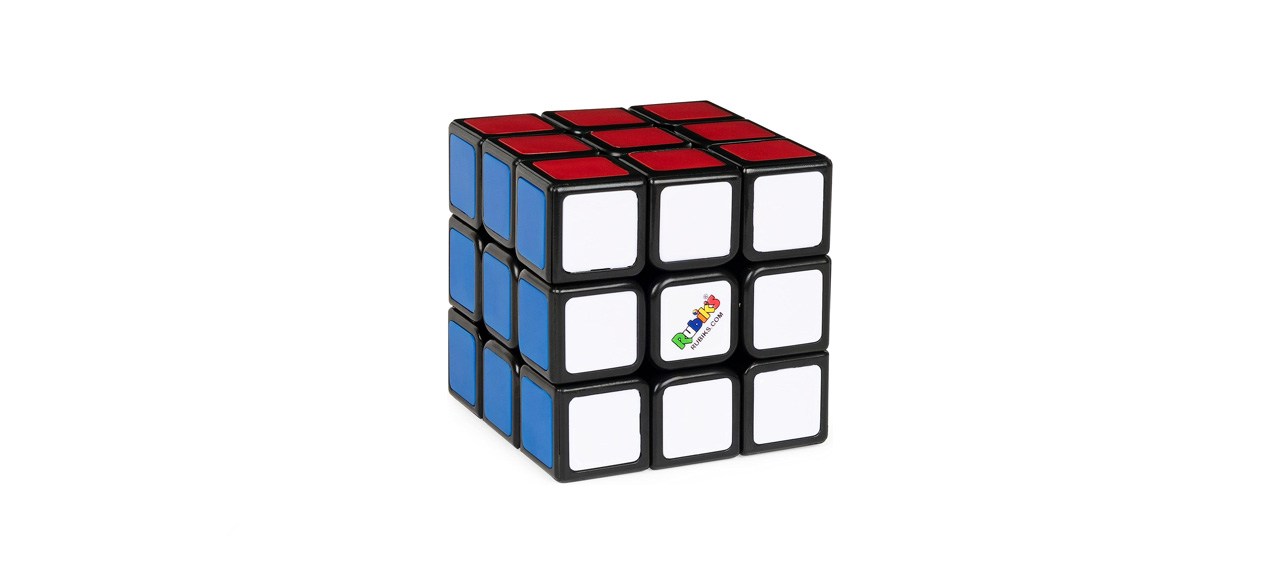 Arguably the most unique puzzle around, the Rubik's Cube offers hours of mind-bending fun. Players twist and turn their way through billions of possible combinations in this 3-inch by 3-inch classic version, which proves challenging even for experienced cube enthusiasts.
Sold by Amazon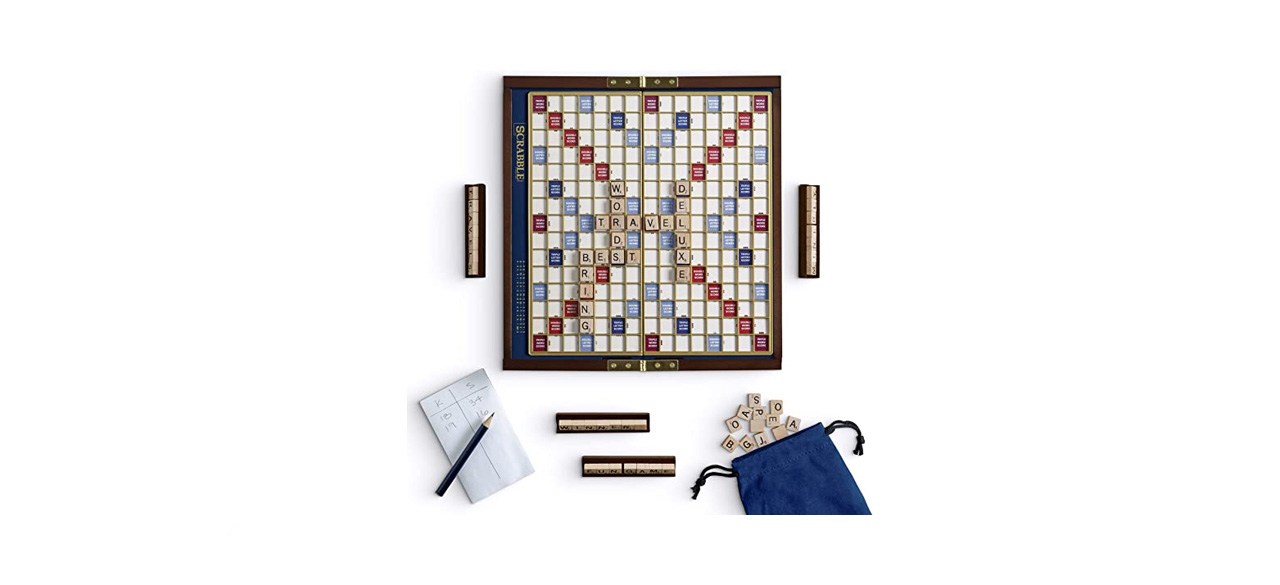 Scrabble Deluxe Travel Edition
This folding Scrabble board weighs a mere 1.5 pounds, and it's easy to pack in most bags, from picnic baskets to weekend totes. It features fine wood construction and has a secure magnetic closure that prevents lost pieces.
Sold by Amazon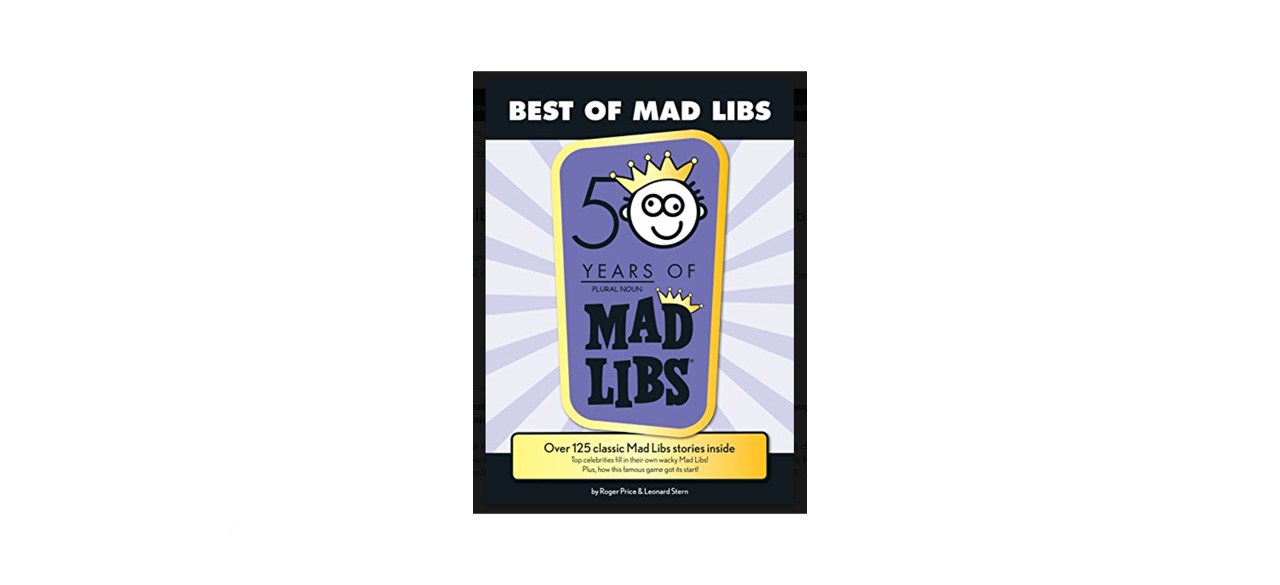 "Best of Mad Libs: World's Greatest Word Game" by Roger Price
This Mad Libs collection includes a whopping 125 fill-in-the-blank stories, making it a great choice for family road trips. It's a little smaller than a standard spiral notebook, so it slips easily into backpacks and carry-ons.
Sold by Amazon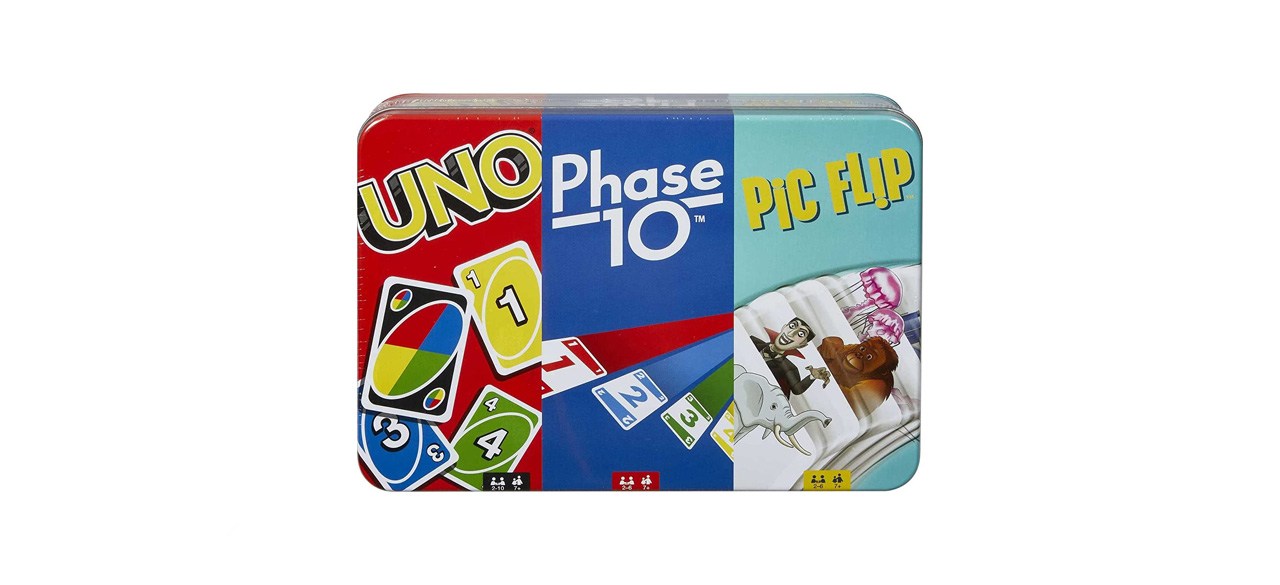 Uno, Phase 10 and Pic Flip Bundle Tin
Get serious bang for your buck in this three-game set. It comes in an attractive storage tin that fits easily in the backseat, truck or office bookshelf. There's a game for everyone in this all-ages-friendly set.
Sold by Amazon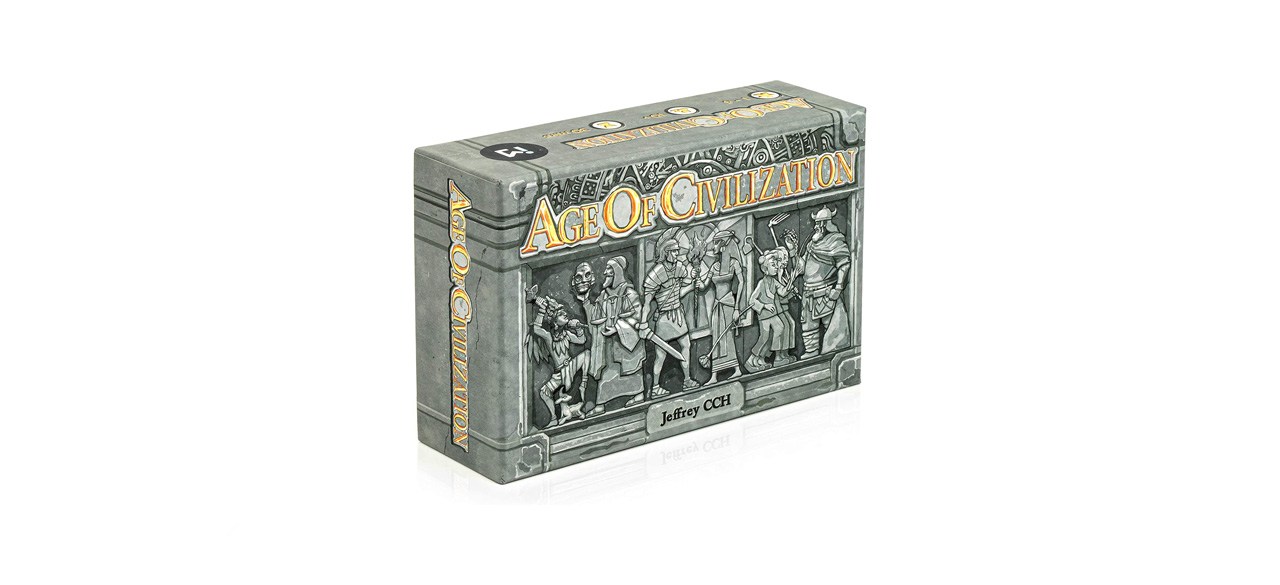 Age of Civilization Strategy Travel Card Game
Popular among history buffs and gamers, this card-based game challenges players to conquer one another's civilizations. It's suitable for two to four players, and most games are completed in 30 minutes or less.
Sold by Amazon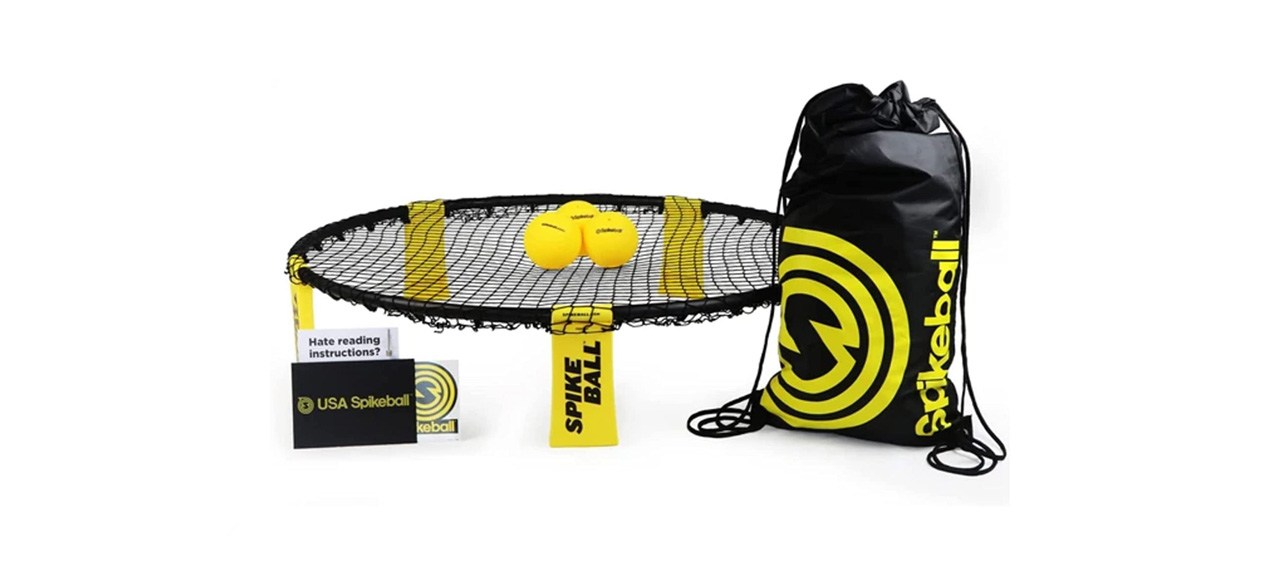 Once a "Shark Tank" sensation, this game gets your blood pumping as you spike, dodge and dive for the ball. You can play Spikeball almost anywhere, including tailgate parties, beaches and parks. The net and frame break down for easy storage in a drawstring bag.
Sold by Amazon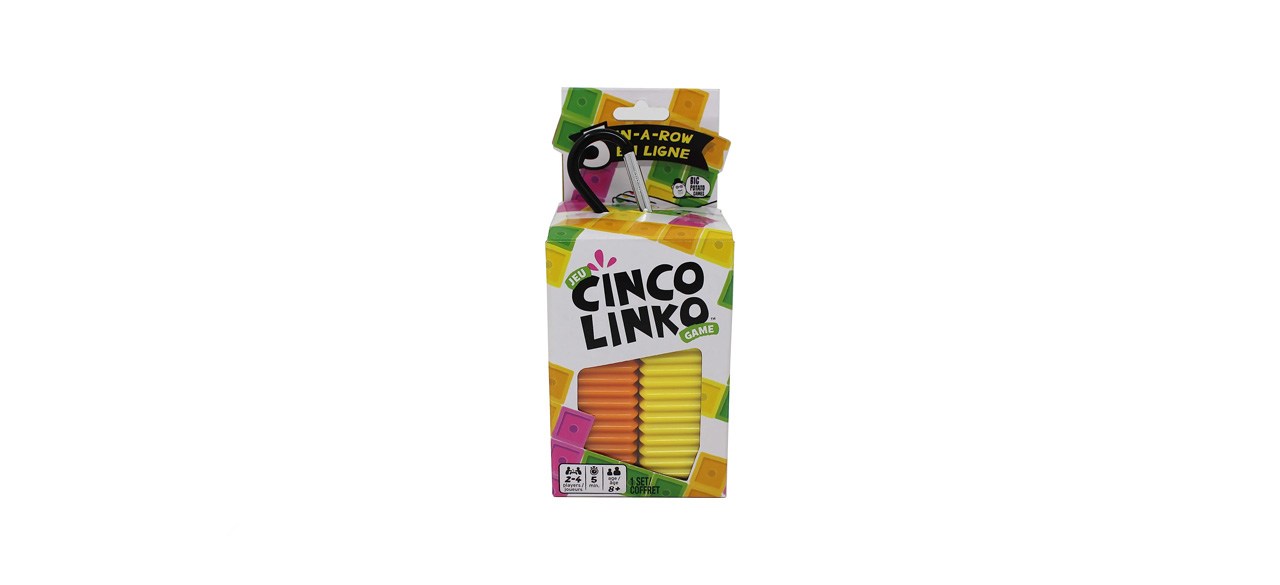 In this award-winning strategy game, players face off to reach five tiles in a row before anyone else. The travel-friendly game comes with a carabiner that can be hung on backpacks and luggage for hands-free portability.
Sold by Amazon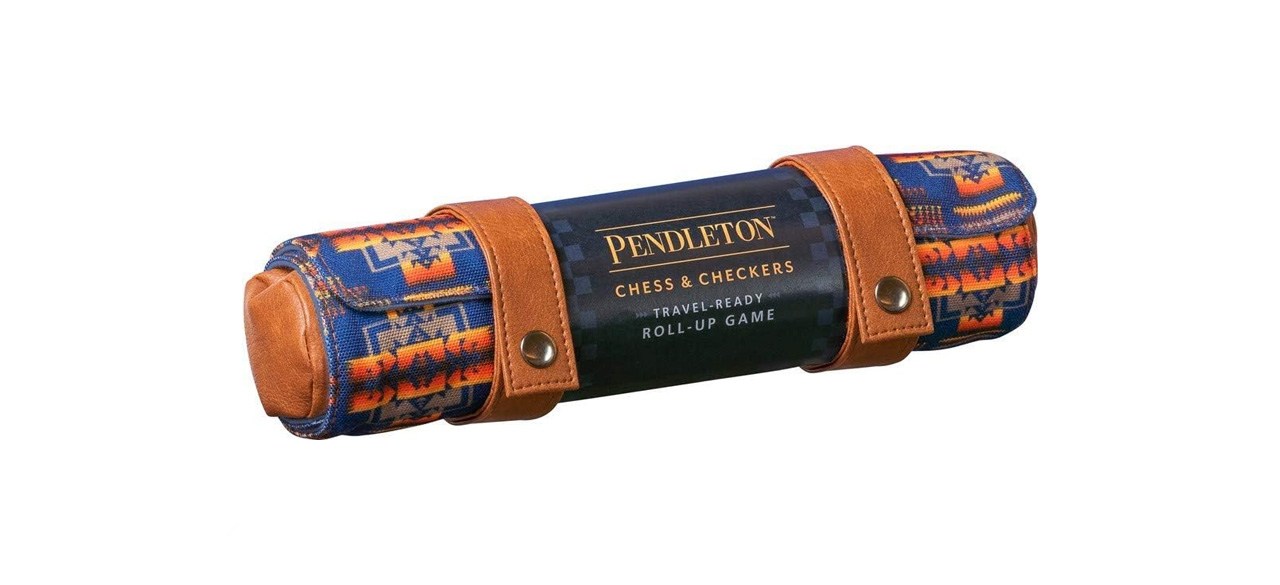 Chronicle Books Pendleton Chess & Checkers Travel Set
This roll-up board has a built-in zipper pouch that stores chess and checkers game pieces. The unique design is suitable for outdoor use, thanks to its durable canvas construction. It's perfect for gaming on the grass or sand.
Sold by Amazon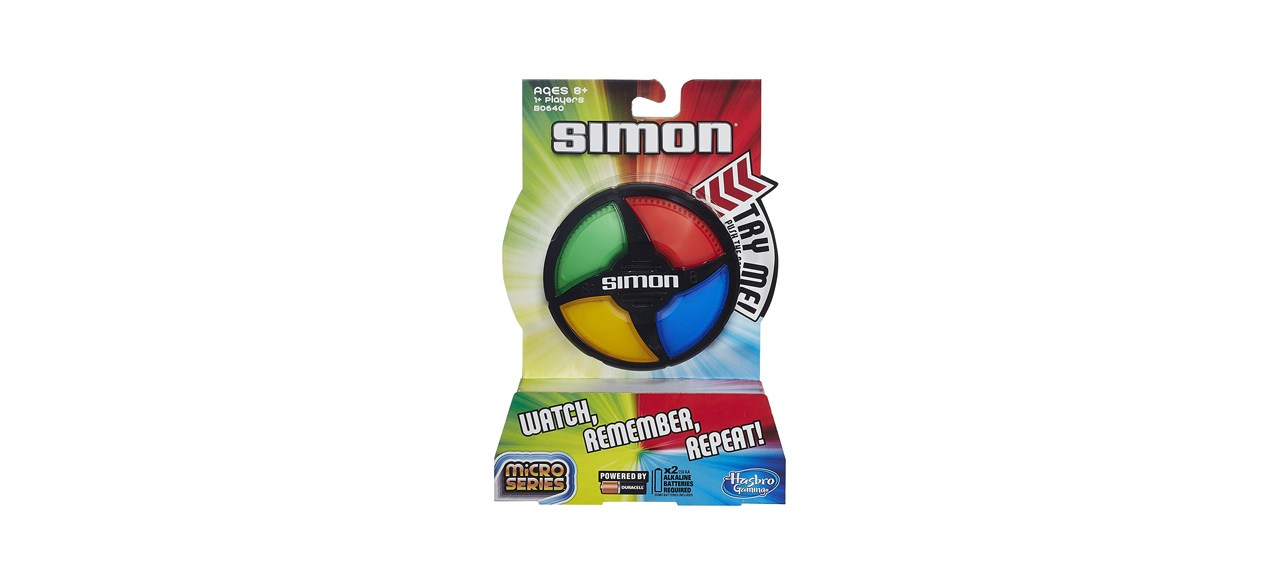 Find out how quick your reflexes are with this beloved blast from the past, now available as a pocket-friendly version. It has single- and two-players modes, and it comes with two AA batteries so you can start a game as soon as you unbox.
Sold by Amazon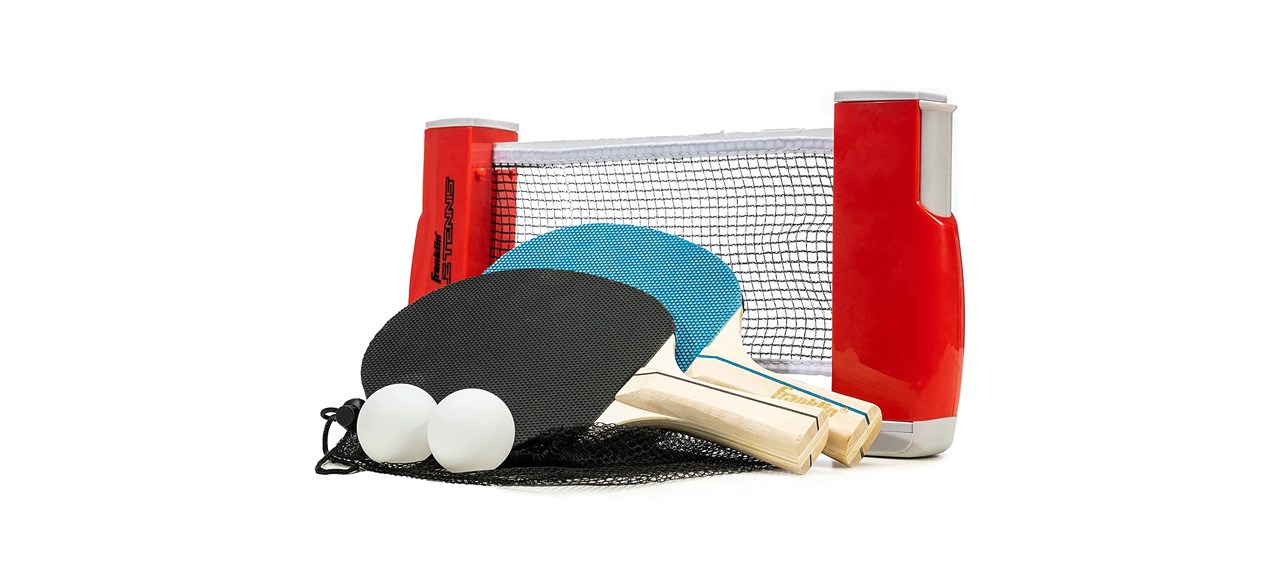 Franklin Sports Table Tennis To Go
You can start an impromptu table tennis game anywhere, from the office to the campground, with this to-go set. The net has a spring-action table clamp that expands to fit most tabletops. All pieces pack into a lightweight mesh carry case.
Sold by Amazon
Want to shop the best products at the best prices? Check out Daily Deals from BestReviews.
Sign up here to receive the BestReviews weekly newsletter for useful advice on new products and noteworthy deals.
Sian Babish writes for BestReviews. BestReviews has helped millions of consumers simplify their purchasing decisions, saving them time and money.
Copyright 2023 BestReviews, a Nexstar company. All rights reserved.