Making fitness fun
BMX riding is a thrilling, energetic sport. From jumping ramps and obstacles on paved courses to kicking up dirt on wooded trails, it offers adrenaline junkies a fun and healthy outlet. While it may seem specialized, the barrier to entry for BMX riding is quite low. With a few essential items, you can start your thrilling new workout regimen in no time.
Shop this article: Mongoose BMX-Bicycles Legion BMX, Triple Eight Sweatsaver Helmet and Triple Eight Saver Series Adult/Child Pad Set.
What is BMX?
Short for "bicycle motocross," BMX originated in California in the 1970s. It combines off-road racing, trick riding and ramp jumping. The acronym refers to both the sport itself and the bicycles designed for it.
BMX bike features
BMX bikes look like others at first glance. But, they include a variety of characteristics that set them apart from more complicated street and mountain bikes. Their simple design emphasizes durability and ruggedness over comfort and flexibility.
Stout, thick frame: BMX bikes are built for the abuse of off-road riding. Because of this, their frames can take a beating without needing consistent maintenance or repairs. They are also small enough to swiftly maneuver over ramps, hills and around obstacles like trees and ditches.
Only one gear: Most BMX bikes don't have gears to switch in and out of. Mechanical parts don't survive the mud and dirt that most riders find themselves covered in. BMX courses emphasize quick, powerful bursts of movement as opposed to long-distance endurance.
Health benefits of BMX
BMX riding engages your mind and body alike, creating an exciting experience that many find themselves hooked on.
Heart health: BMX offers an excellent cardiovascular workout. Regular riding improves your circulation and endurance.
Mental health: All exercise improves your mood and general well-being because your brain releases dopamine during athletic activity. Because BMX requires a consistent level of awareness, it's a great way to keep your mind focused and your head clear.
Lower back: BMX riding keeps your lower back in a position that requires consistent muscle engagement. Sufferers of back pain may find relief as they build strength.
Weight loss: Burning all those calories helps keep you trim. You may also find that biking becomes easier as you lose weight. Additionally, because BMX riding is different every time, you are less likely to get bored or burned out.
Joints: BMX riding strengthens your bones and improves flexibility.
Muscle growth: Pedaling is hard work. Incorporating BMX into your life results in muscle growth in your core and lower body. No one will ask you if you skip leg day.
What you need to get started with BMX
BMX Bike: BMX bikes are available in sporting goods stores, big box department stores and specialty bicycle shops. As a beginner, you can expect to spend $200-$400 on a BMX bike that you can customize to your liking as you advance in the sport.
Helmet: A helmet is essential to your safety while riding. BMX helmets are sturdier and provide more coverage than traditional biking helmets. Some look like skateboarding helmets and others are more akin to those worn by motorcyclists. Your preferences and riding style determine what helmet works best for you.
Pads: Your knees, wrists and elbows are likely to take a beating if you don't protect them. Falls, scrapes and scratches from sticks or stones are all part of what makes BMX such an adrenaline rush.
Gloves: Gloves help prevent blisters and soreness from gripping your bike's handlebars. They also feature hard plastic plates that protect your knuckles from light impacts.
Shoes: Your feet are under high pressure as you ride. From stopping your bike to pedaling, specialized BMX and skateboarding shoes resist the wear and tear of extreme sports.
Best BMX bike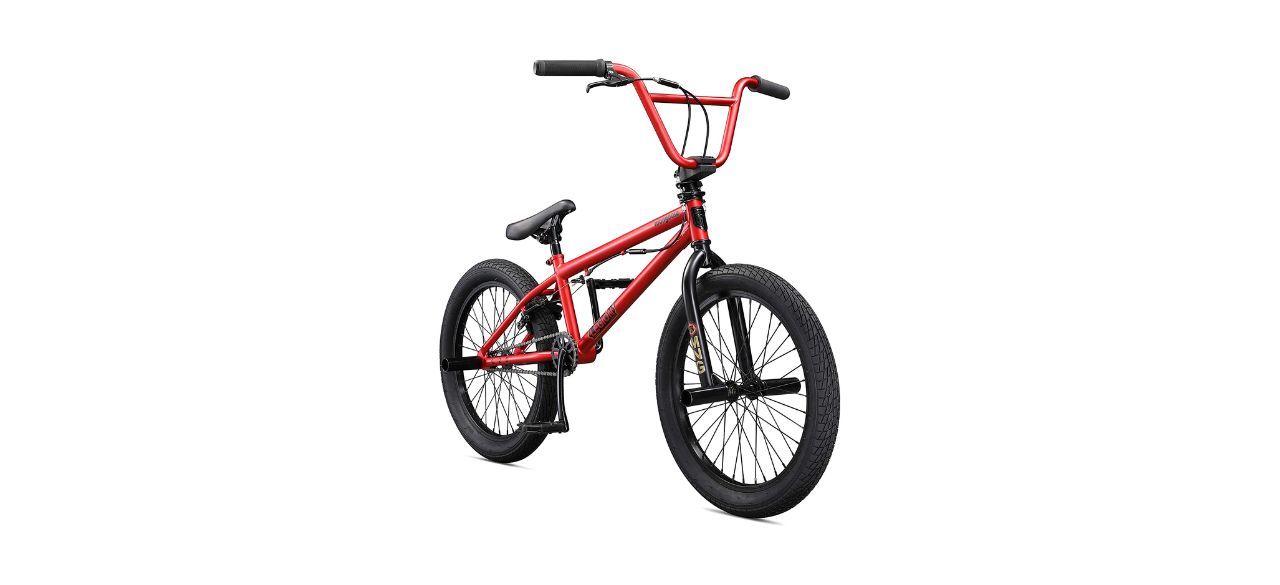 Mongoose BMX-Bicycles Legion BMX
What you need to know: This entry-level BMX bike comes in six colors.
What you'll love: Available in two sizes, this bike features a steel chainring, a steel frame and pegs on its front and back wheels. Its brake lever and handlebars provide great maneuverability and stopping power.
What you should consider: Some buyers express disappointment with the shortness and quality of this bike's brake cable.
Where to buy: Sold by Amazon
Best BMX helmet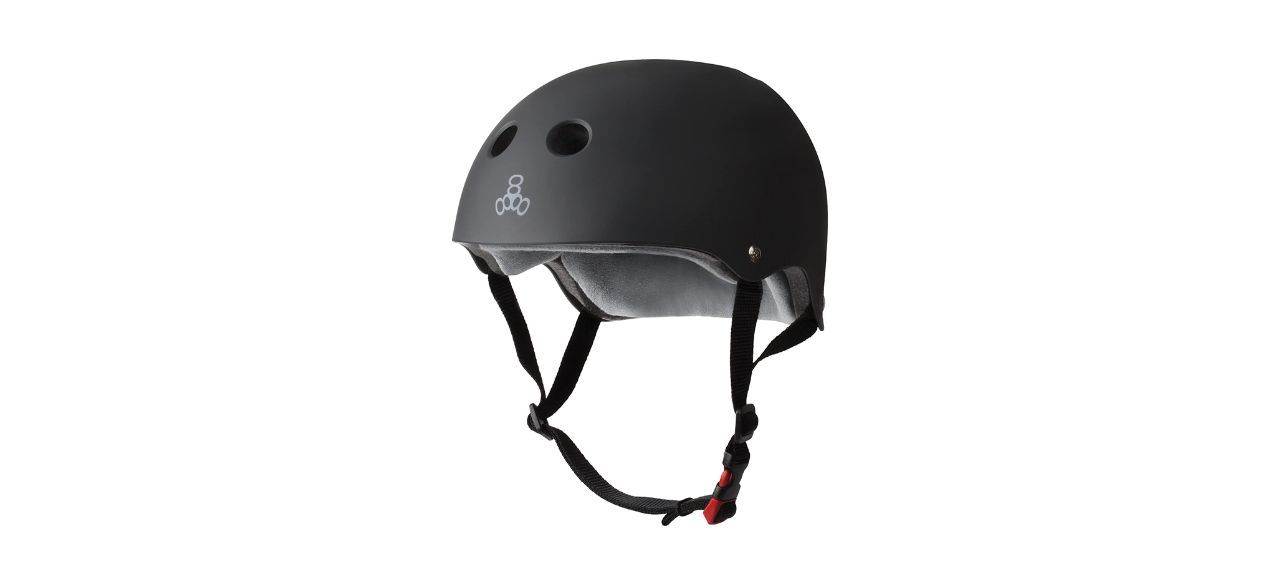 Triple Eight Sweatsaver Helmet
What you need to know: Available in 24 colors and patterns, this helmet is great for riders of all levels.
What you'll love: This helmet features plush, removable liners for comfort and sweat absorption. From roller derby to skateboarding, professionals such as Tony Hawk endorse it.
What you should consider: This helmet is not designed specifically for BMX and doesn't have the iconic look that some buyers might be looking for.
Where to buy: Sold by Amazon
Best BMX pads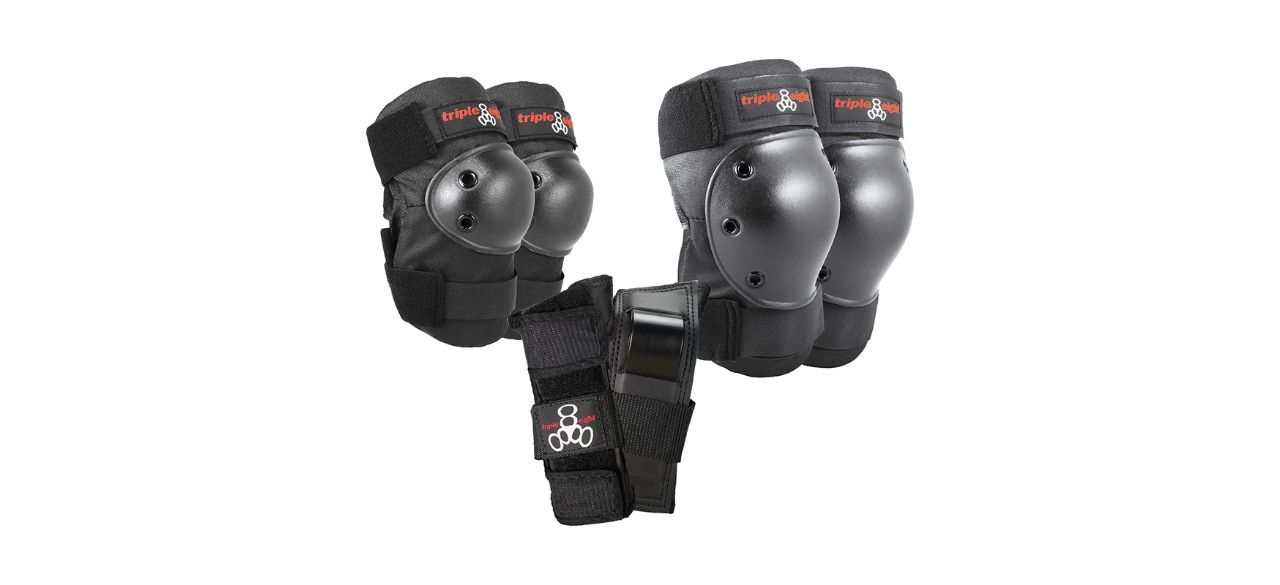 Triple Eight Saver Series Adult/Child Pad Set
What you need to know: Protect your joints with this full set of pads.
What you'll love: With four sizes and six colors to choose from, these pads are great for cyclists of all sizes. They feature two adjustable straps to ensure the perfect fit and thick caps for absorbing impact.
What you should consider: These pads run small, so choose a size or two larger than you think you will need.
Where to buy: Sold by Amazon
Best BMX gloves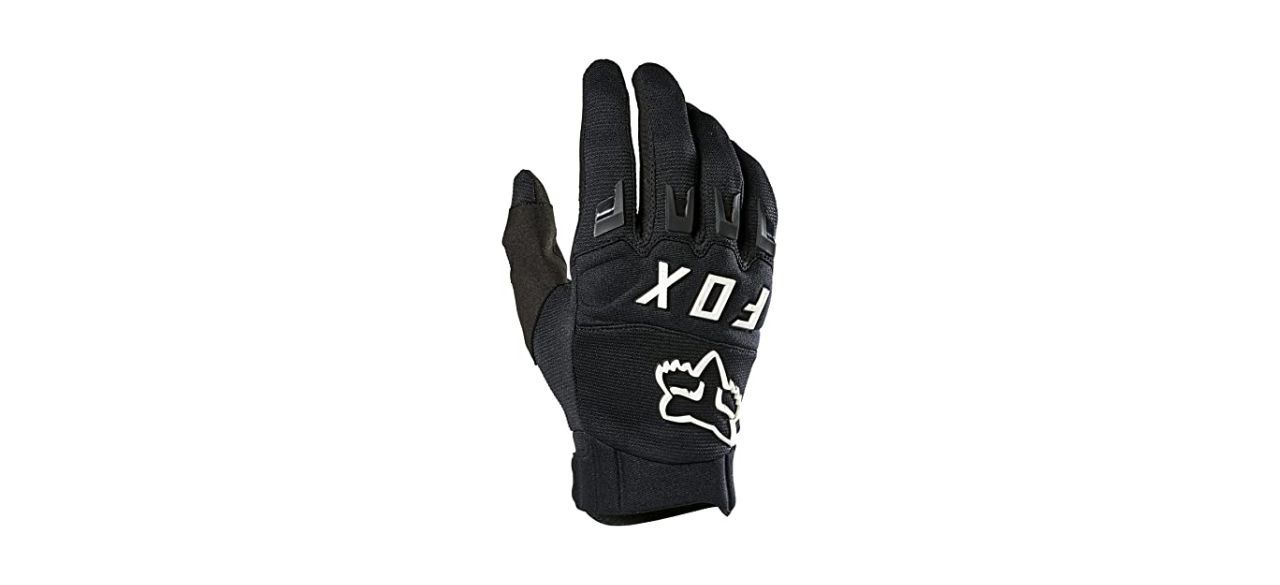 Fox Racing Dirtpaw Motocross Glove
What you need to know: These gloves from one of the most trusted brands in motocross come in three colors.
What you'll love: Light and breathable, these gloves keep your hands protected, thanks to their padding and plastic plates. There are six sizes to choose from.
What you should consider: Some buyers disliked the quality of seam construction in these gloves.
Where to buy: Sold by Amazon
Best BMX shoes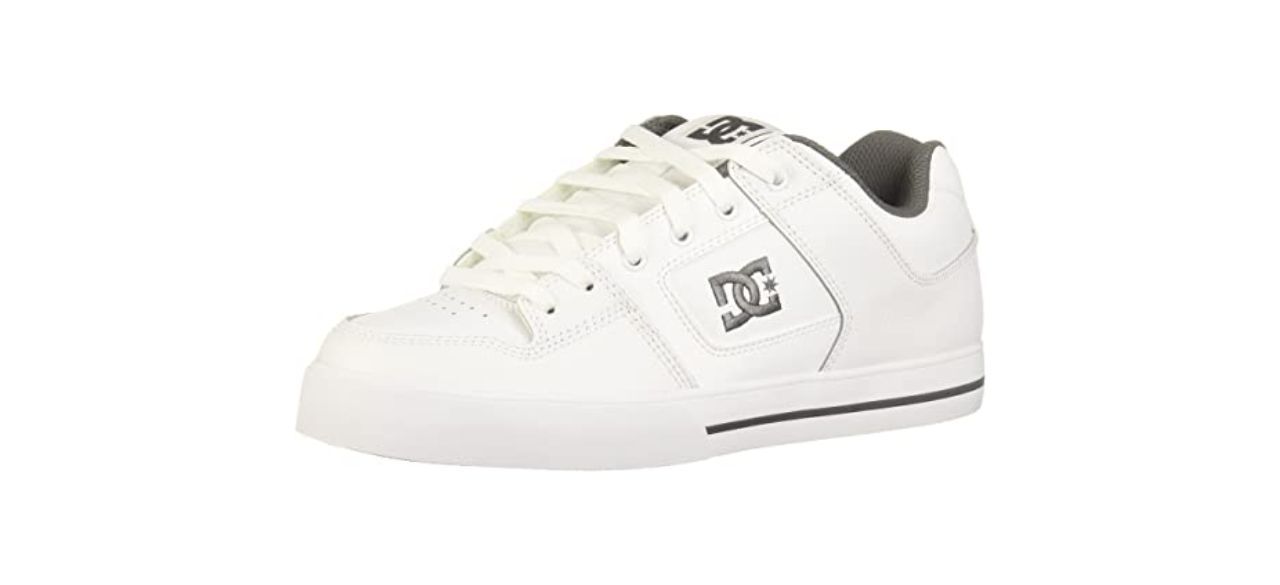 DC Pure Casual Low Top Skate Shoe
What you need to know: These skate shoes from DC are perfect for pedaling and stopping.
What you'll love: Featuring thick soles and robust padding, these are great for keeping your toes, ankles and feet protected from impact. They're available in 10 colors.
What you should consider: BMX riders who prefer mud and dirt over paved courses may want to find a shoe better suited to wet conditions.
Where to buy: Sold by Amazon
Want to shop the best products at the best prices? Check out Daily Deals from BestReviews.
Sign up here to receive the BestReviews weekly newsletter for useful advice on new products and noteworthy deals.
Derek Walborn writes for BestReviews. BestReviews has helped millions of consumers simplify their purchasing decisions, saving them time and money.
Copyright 2023 BestReviews, a Nexstar company. All rights reserved.