This is an archived article and the information in the article may be outdated. Please look at the time stamp on the story to see when it was last updated.
Learn to crochet
It takes a while to get the hang of a new way to craft, but once you do, it becomes a nearly automatic response that takes on a soothing rhythm. Adults enjoy recapturing some of the joys of childhood when they take up activities where they learn to use their hands to make things. Crocheting isn't as well-known as its cousin, knitting, but is like it in many ways.
Crocheting vs. knitting
Both crocheting and knitting use long, thin tools to join loops of yarn together. They require the same skill sets, including good hand-eye coordination, a sense of design, an eye for color, a feel for fibers and the patience to take the time to see a project through from start to finish. You can produce any item made with yarn by either method, but these closely related crafts are different in many ways.
Knitting
Here are some of the basics of knitting.
Popular items: Sweaters, scarves, hats, socks and baby apparel.
Two hands: Knitting takes two active hands working in synchronization.
Needles: Knitting can be done with needles, which allows more drape and works effectively with thick, heavy yarns. That's why so much clothing is knitted.
Or looms: These days, mass-produced knitted items are made on looms and knitting machines.
Think hard: Mistakes are hard to fix.
Crocheting
And here are some of the basics of crocheting.
Popular items: Toys, doilies, table runners, pot holders and Amigurumi, Japan's tiny stuffed yarn creatures.
Hooks: Crocheting uses them instead of needles.
One hand: It takes only one hook and one active hand. The hook is a stick with a tiny hook at the end.
Simpler: It is easier to learn, and requires a bit less dexterity and coordination.
Thicker: Crocheting creates thicker, bumpier fabric with lots more texture.
Rip it out: Mistakes are easy to fix.
Ways yarn is sold
Balls have the yarn wrapped around the center of a ball and are easy to tangle. They're the ones cats like to bat around.
Center-pull balls are wrapped from out to in and the loose end is inside the ball.
Hanks are lengths of yarn wrapped in one big loop. They need to be wound into balls or skeins before use.
Skeins are oblong balls of yarn wrapped at the center for display, like the ones you see in craft stores.
Yarn fibers
The three most frequent choices of yarn fibers for crocheting have separate attributes.
Wool yarn is resilient and forgiving to work with. If you make a mistake, it is easiest to undo with wool.
Cotton yarn is not stretchy, which makes it harder to work with. It is a great choice if you are crocheting an item such as a toy or tea cozy, where you want it to hold its shape.
Acrylic yarn is a popular choice because it's widely available and comes in hundreds of colors. Its affordability makes it a great choice for beginners.
What you need to buy for crocheting
Crochet kits
The easiest way to get started in crocheting is to buy a kit.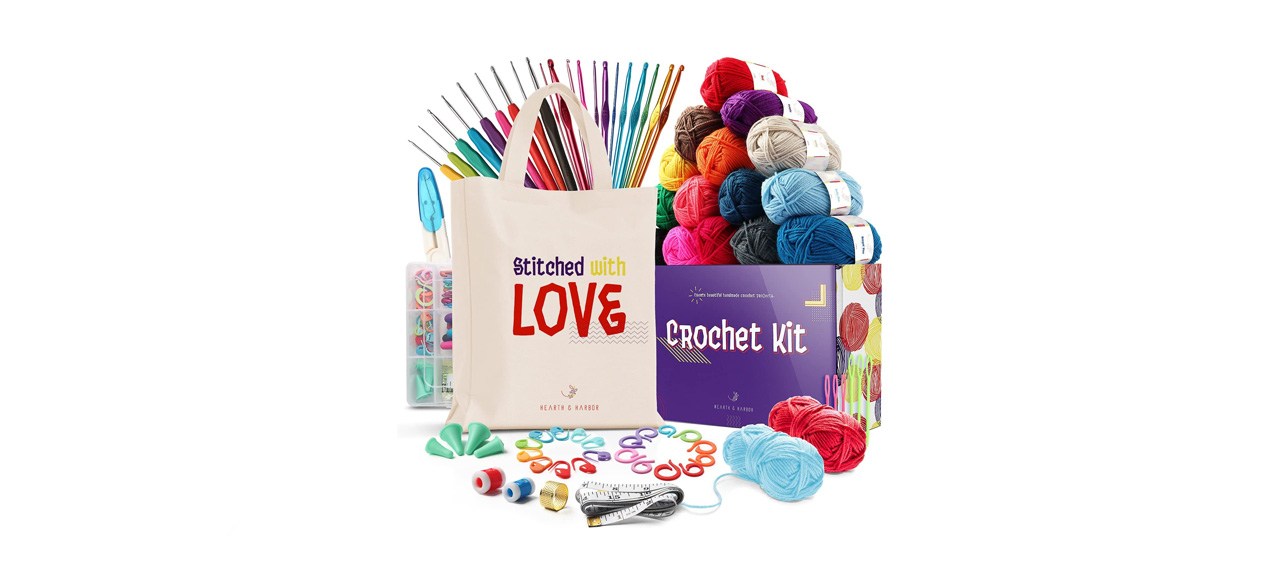 Hearth & Harbor 73-Piece Crochet Kit
The heart of this kit is 15 spools of yarn in different colors and 21 brightly colored crochet hooks. Each spool contains 75 yards of yarn. You also get stitch holders, markers, a row counter, sewing needles, safety pins, tape measure and scissors, all in a canvas tote bag.
Where to buy: Sold by Amazon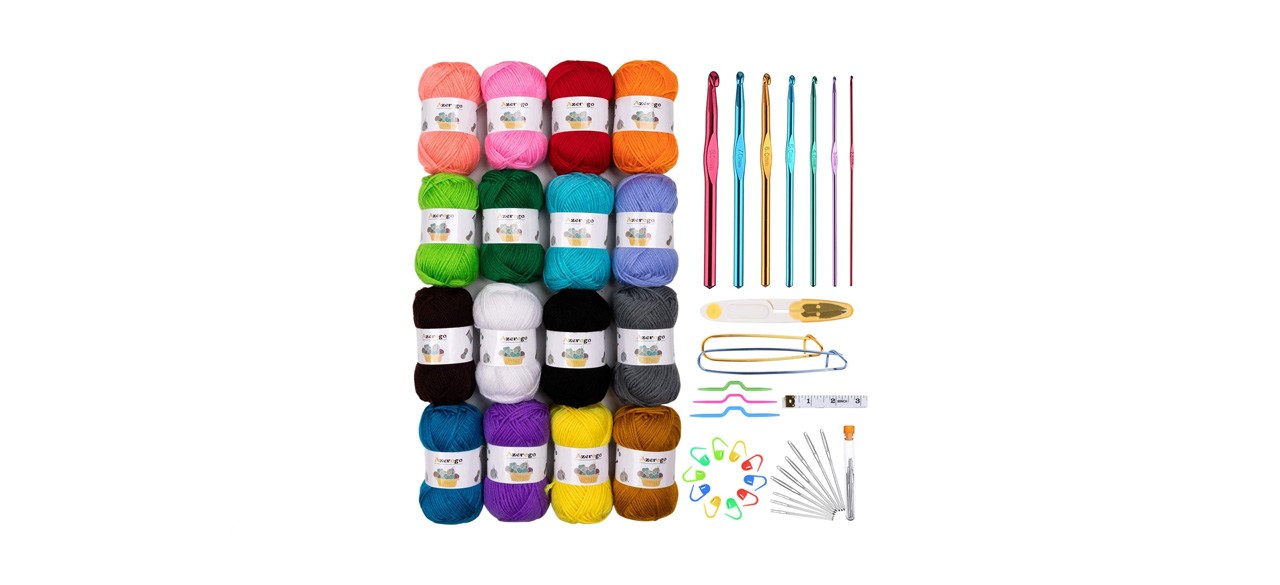 Azerogo 49-Piece Crochet Starter Kit with Yarn
You get 16 skeins of acrylic crochet yarn, each weighing 50 grams and totaling about 1,760 yards in all. This kit includes seven crochet hooks, nine sewing needles, stitch markers and holders, row counter, scissors and measuring tape.
Where to buy: Sold by Amazon
Crochet hooks
You'll need different sizes of hooks to make different things.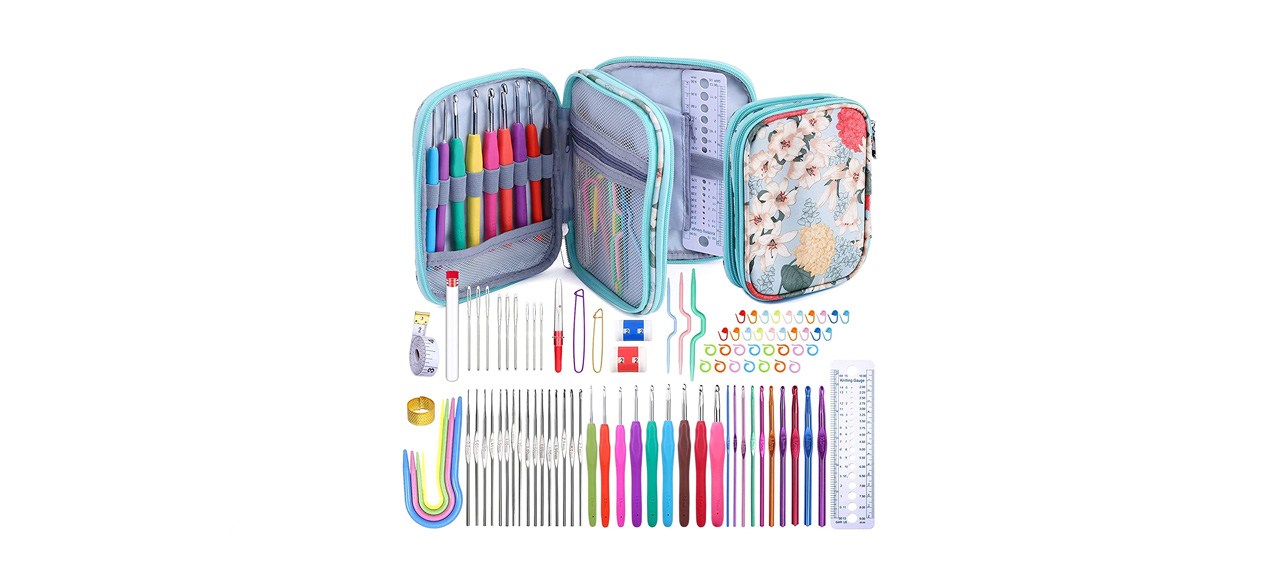 Mayboos 96-Pack Crochet Hooks Set
You get 16 lace iron hooks, 10 aluminum hooks and nine rubber-handle hooks, suitable for knitting shawls, coasters, baby shoes, pillow cases, dolls and more. You get dozens of clips, pins and attachments that make crocheting easier.
Where to buy: Sold by Amazon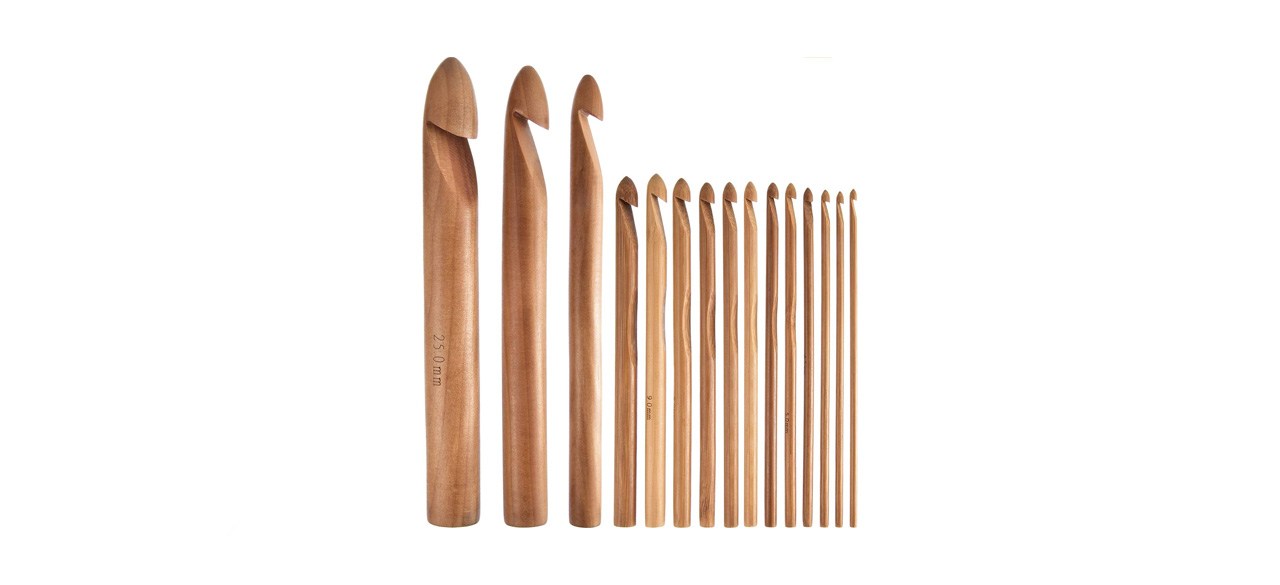 Hestya 20-Piece Bamboo Wood Crochet Hook Kit
The 12 larger hooks are bamboo, carved by hand, and the eight smaller aluminum hooks have natural bamboo handles for crocheting comfort. The hooks are sized in U.S. and metric measurements, zipped into a handy canvas carry bag.
Where to buy: Sold by Amazon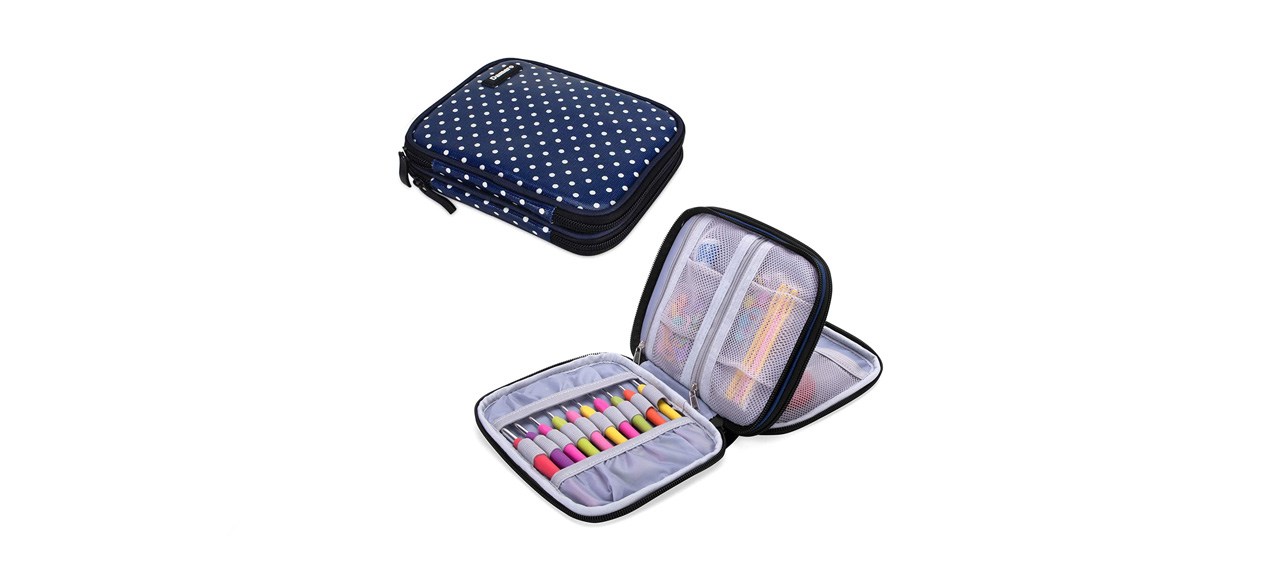 Damero Crochet Hook Travel Case
Compact and durable, this case is made of coated canvas with inner padding. With elastic retainers and a zippered mesh storage bag, you can take all your pins and needles along with 24 of your hooks up to 8 inches long.
Where to buy: Sold by Amazon
Yarns
Acrylics and wools are the most popular crocheting yarns and the easiest to work with.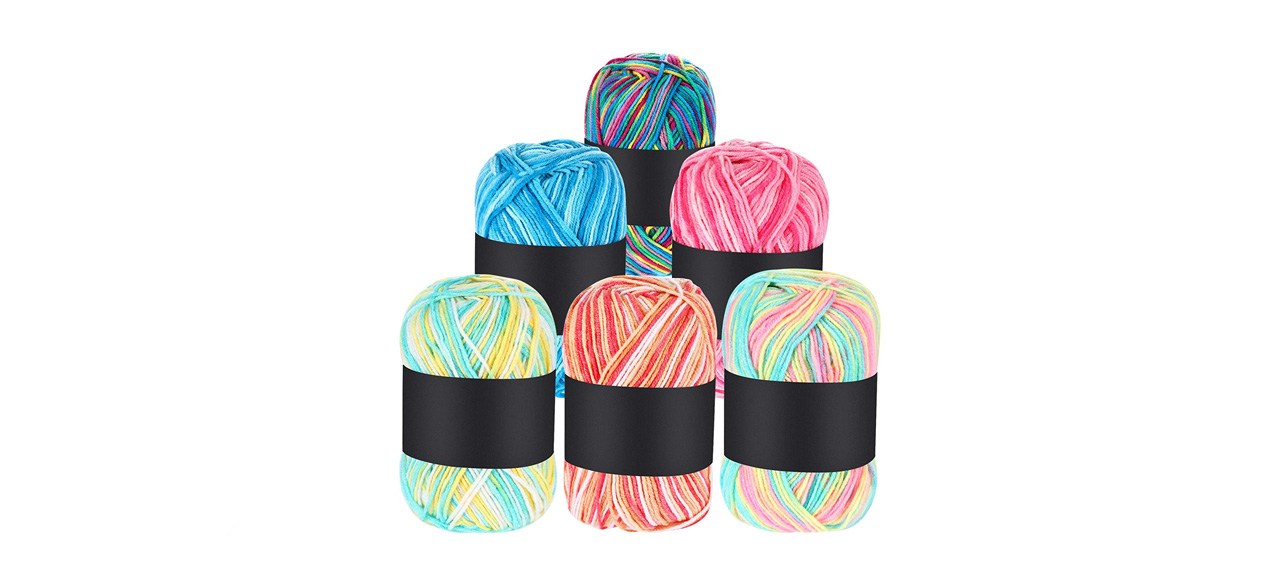 Willbond Multicolor Acrylic Crochet Yarn
The package includes six skeins of yarn in six different bright, rich color combinations. The threads are soft and comfortable to the touch, durable and resistant to fading.
Where to buy: Sold by Amazon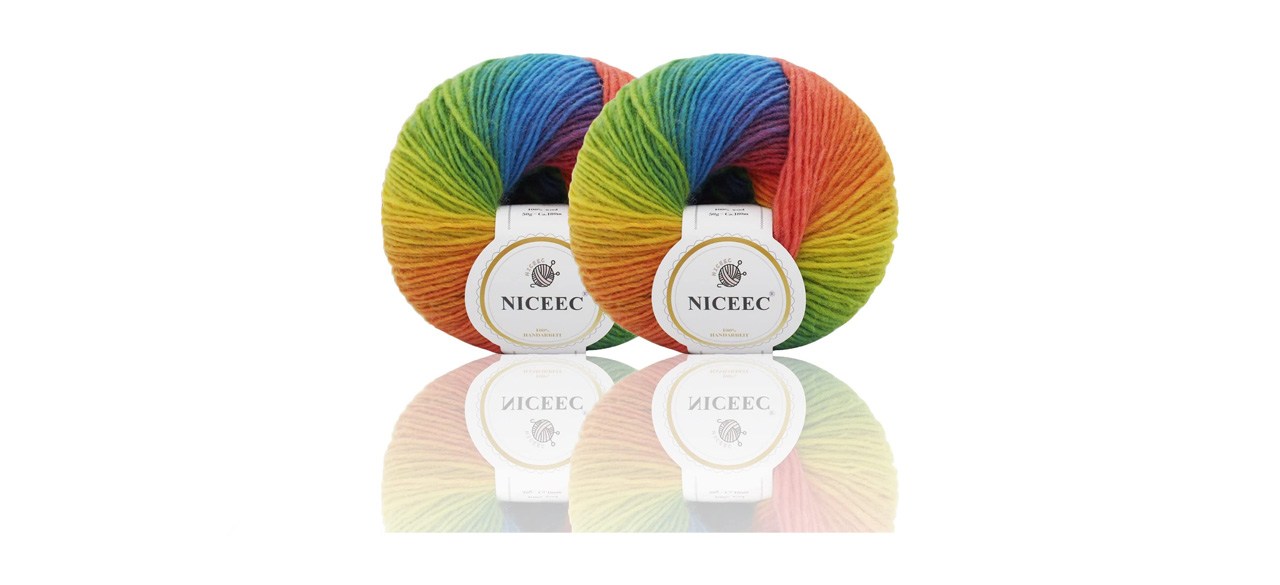 Niceec Store Wool Yarn for Crocheting
You get two skeins of rainbow gradient yarn that are about 100 yards long each. The eco-friendly dyes won't fade and the fabric won't shrink or pill after washing.
Where to buy: Sold by Amazon
Projects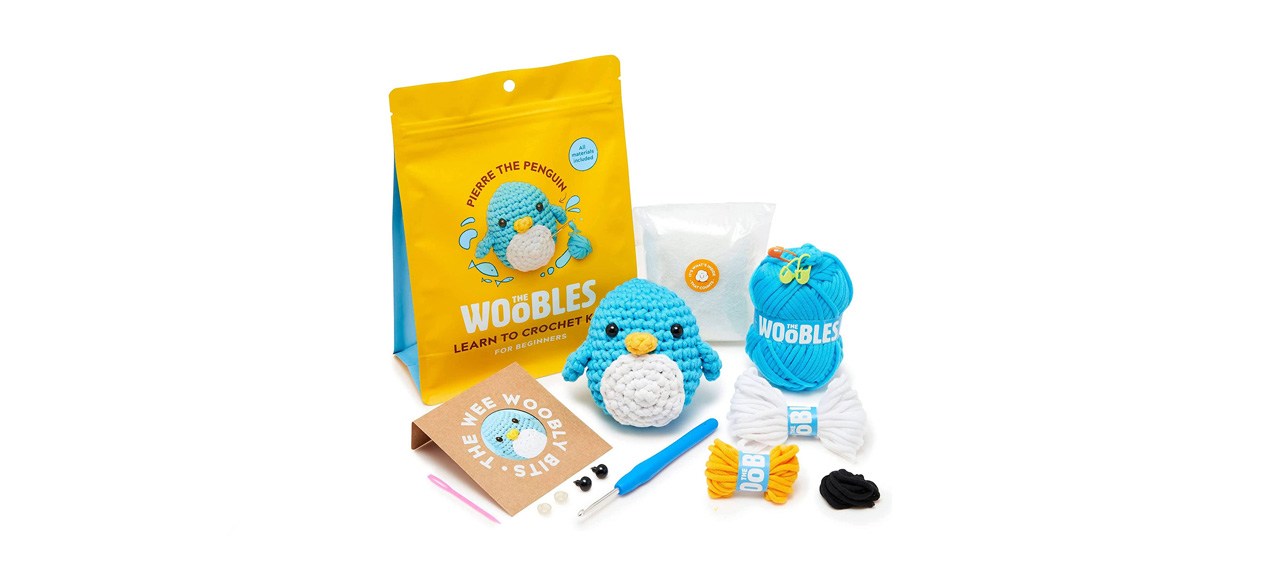 The Woobles Beginners Crochet Kit with Easy Peasy Yarn
This kit includes everything you need to create Pierre the Penguin, star of the book of the same name, including a step-by-step video tutorial for both right- and left-handers. You get a pre-started figure, stuffing for inside, three colors of yarn, a crochet hook and little black eyes.
Where to buy: Sold by Amazon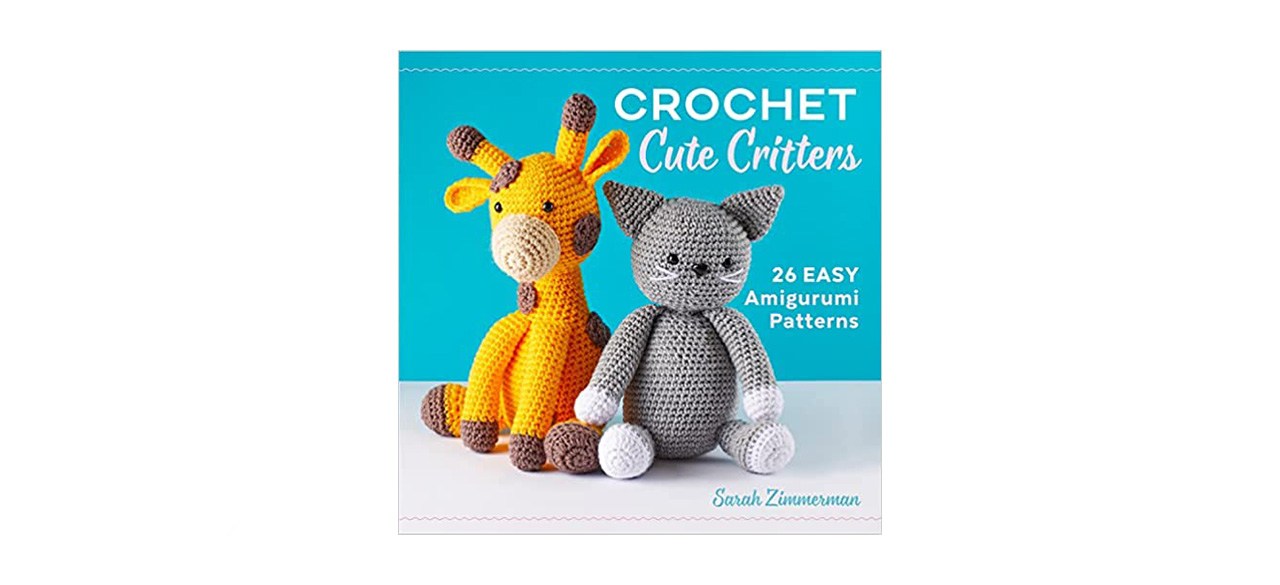 "Crochet Cute Critters: 26 Easy Amigurumi Patterns"
Amigurumi is crocheting to make 3D toys. All 26 animals in this kit follow the same general pattern, so once you've done one or two, it becomes easier and even more intuitive. You follow simple instructions to make puppies, kittens, alligators, bears, penguins, monkeys and more.
Where to buy: Sold by Amazon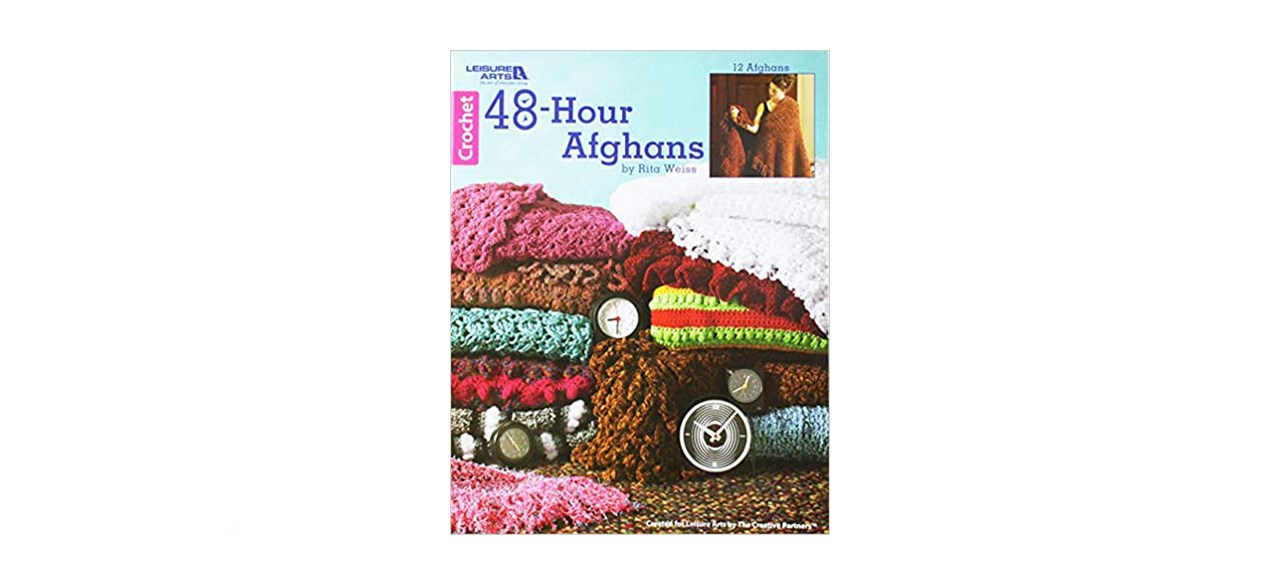 These 12 beautiful designs are easy enough that you can finish each of them in only 48 hours. You get step-by-step projects to crochet afghans, throws and a stadium blanket in waterfall, petunia, and zebra patterns.
Where to buy: Sold by Amazon
Want to shop the best products at the best prices? Check out Daily Deals from BestReviews.
Sign up here to receive the BestReviews weekly newsletter for useful advice on new products and noteworthy deals.
David Allan Van writes for BestReviews. BestReviews has helped millions of consumers simplify their purchasing decisions, saving them time and money.
Copyright 2023 BestReviews, a Nexstar company. All rights reserved.