This is an archived article and the information in the article may be outdated. Please look at the time stamp on the story to see when it was last updated.
IN THIS ARTICLE:
Whether you play a couple of times a month or several times weekly, bettering your golf game is a lifelong pursuit. Any tool you can use to increase your accuracy and lower your stroke count is welcome. This can range from hiring a coach to purchasing a golf watch.
While a golf watch won't have much benefit if you don't perfect the basic stroke mechanics first, it can be invaluable when understanding the course and how you play. Once you gain confidence and find consistency with how you hit using different clubs, it takes the guesswork out of playing and makes it purely about skill.
What is a golf watch?
A golf watch is a GPS device worn on your wrist that provides detailed information on golf courses so you have the information you need to play a better game. You can also use your watch to save a wide variety of data to better understand how you play. More advanced, high-end models also offer suggestions, tips and advice to help you play a more consistent round.
What features can a golf watch have?
Not all golf watches have all of the features that are listed below. If there is one of particular interest to you, make sure the model you are considering has everything you desire.
Screen features
When choosing a golf watch, you want something easy to see. This means a large screen with crisp graphics that can be viewed, even in the midday sun. If you want to wear it off the course, look for a model with a customizable face and a stylish band.
Displays wind speed and direction
To get your ball to the green without drifting off the course, it is essential to know the wind speed and direction. The best models monitor the wind so you can make in-the-moment adjustments.
PlaysLike distance
Hitting a ball uphill is much different than hitting it downhill for the same distance. A PlaysLike distance feature converts the slope into a level distance so you know which club is best to use.
Stats
The more information you have about how you play, the more you learn about how you play. With the right golf watch, you can track data to find patterns of consistency that you can use to play a more confident round.
Virtual caddie
A virtual caddie feature takes all the shot variables into account and suggests the best club based on your personal stats.
Course views
Golf watches can offer a variety of views of the hole you are playing. An overview of the hole lets you see exactly where all the hazards are and the distance to each one. An overview of the green lets you see its exact shape. Some models also have a pinpoint that functions like a compass, but the arrow points to the pin (instead of to the north) and tells you how far away it is. This comes in handy when you are shooting blind.
Other features
Golf watches can also have notifications, fitness apps and a range of other functions as well. If you want the best bang for your buck, choose a golf watch that can be worn both on and off the course.
Golf watch vs. a rangefinder
A golf watch isn't the only tool you can use to play better. A golf rangefinder also pinpoints distances and can be another invaluable tool on the course. Although it serves the same general purpose as a golf watch, it provides information differently.
A golf watch uses maps and satellites to provide information on a particular course or hole. On the other hand, a rangefinder gives you the precise distance to anything you desire, whether a pin, a hazard or anything else. If you lock a laser on your target, you can get a quick and accurate distance measurement.
While a rangefinder is easier to use and offers a more streamlined and accurate approach to determining distances, it requires a steady hand, clear weather and an unobstructed line of sight to whatever you are measuring.
FAQ
Q. Are golf watches legal?
A. It is not cheating to use a golf watch. Not even in tournament play. However, there are a few limitations to the USGA's Rule 4.3, which outlines what type of equipment a player can use (and how it can be used). Since "golf is a challenging game in which success should depend on the judgment, skills and abilities of the player," you cannot use your golf watch to measure slope, get wind-related information or coach you during the round. Additionally, there are size and zoom restrictions on green maps as well. However, it can be used to measure yardages, share information with other players and record data, such as scores and distances.
Q. How accurate are golf watches?
A. Under optimum conditions (clear sky and good satellite coverage), GPS golf watches are very accurate. In general, no matter which model or brand you use, the distances are typically accurate to within 3 or 4 yards.
Q. Do golf watches work on all courses?
A. Since a golf watch doesn't measure distances like a rangefinder, you can only use it if you have downloaded a map of the course you are playing. Fortunately, quality models have an abundance of courses. For instance, a Garmin golf watch contains over 41,000 courses, which should cover any golf course in the world.
Best golf watches (and rangefinders)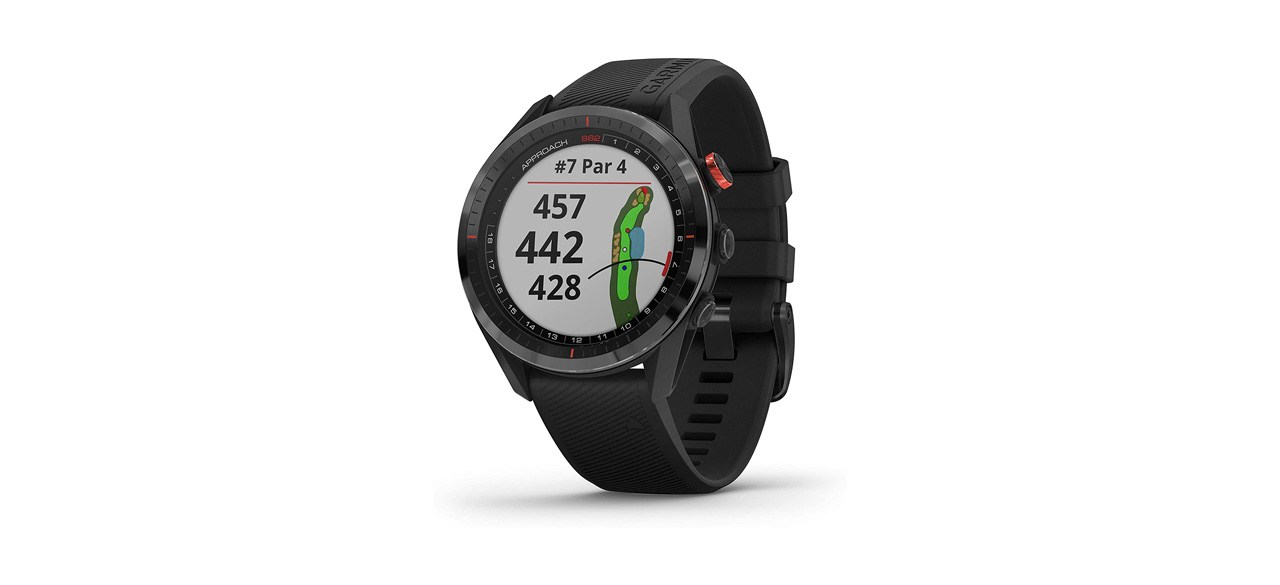 If you are serious about your game, this is the golf watch to get. The Garmin Approach S62 has many features that other models just don't have that can dramatically impact your game. Plus, the battery life lasts up to 20 hours in GPS mode.
Sold by Amazon and Dick's Sporting Goods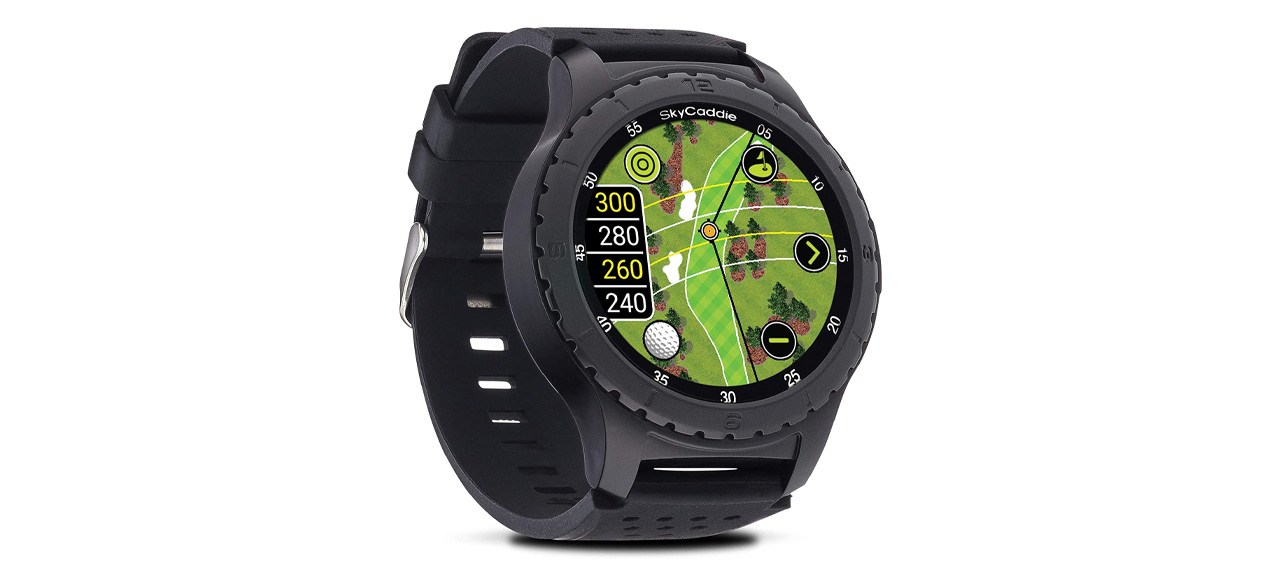 SkyCaddie's offering comes with over 35,000 course maps. You can zoom and pan for additional detail, and it offers Wi-Fi connectivity, scoring, stats and more. The battery lasts up to two full rounds.
Sold by Amazon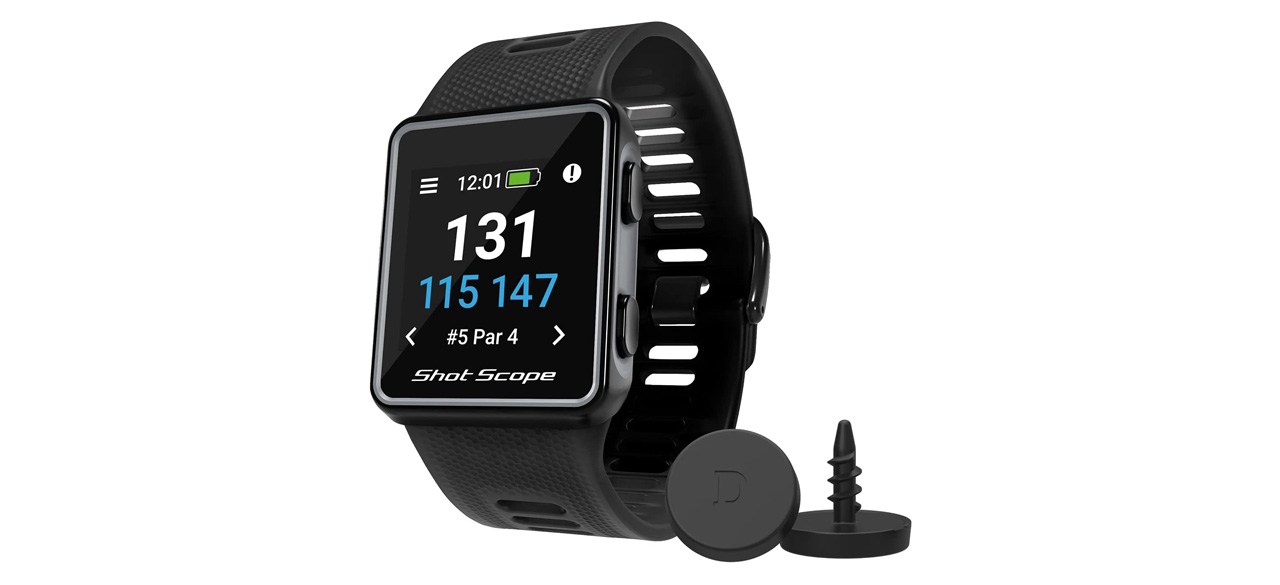 There might not be as many features on this watch as some high-end models, but it provides the essentials. It comes with over 36,000 courses, measures shot distance, tracks your game and doesn't require a subscription.
Sold by Amazon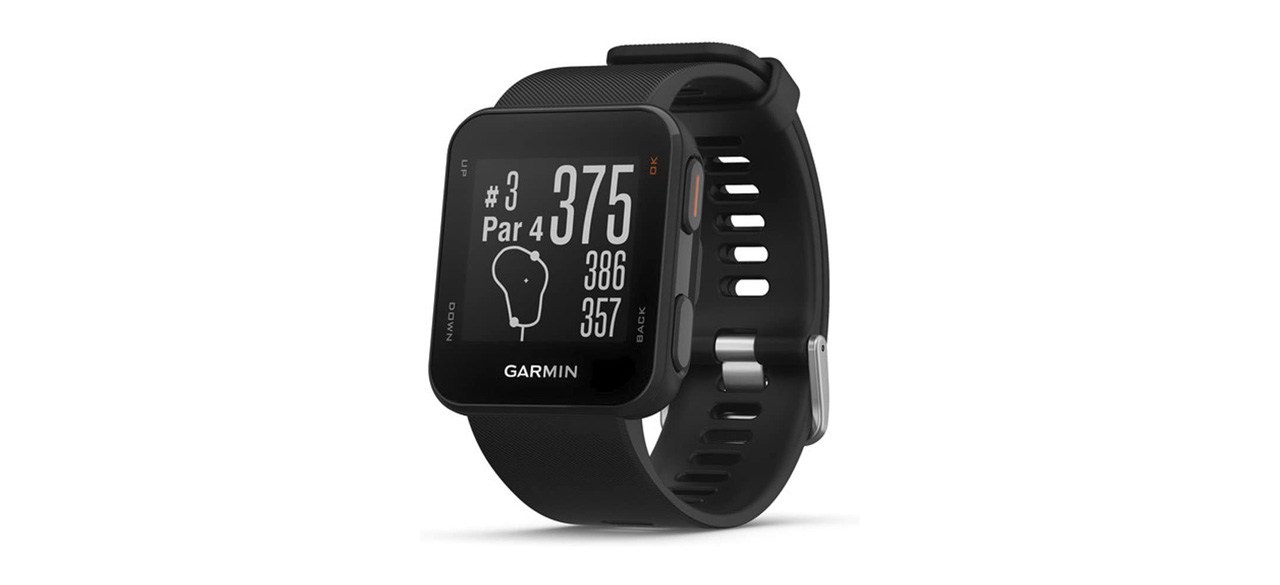 This hugely popular Garmin golf watch is easy to use and has a sunlight-readable display. It gives you yardages to the front, back and middle of the green as well as to hazards and doglegs. You can keep score on the watch and receive a summary of your round.
Sold by Amazon, Dick's Sporting Goods and Kohl's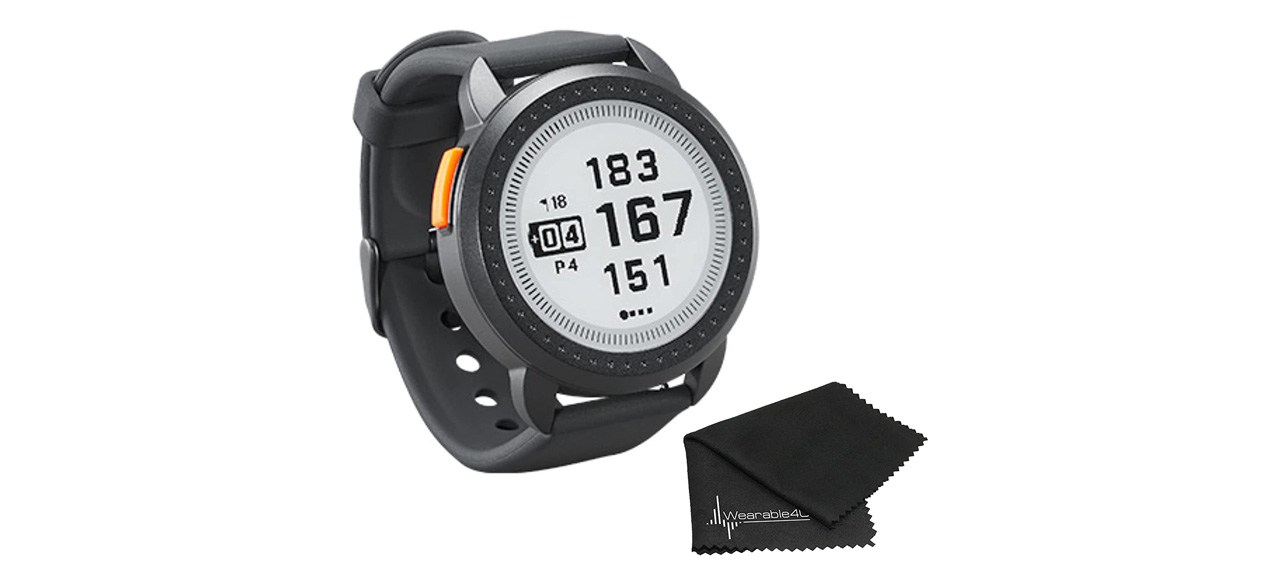 This offering packs some of the best value. It gives you a green view, moveable pin placement, dynamic mapping, a shot distance calculator and hazard distances. It is also one of the most affordable quality models on the market.
Sold by Dick's Sporting Goods and Amazon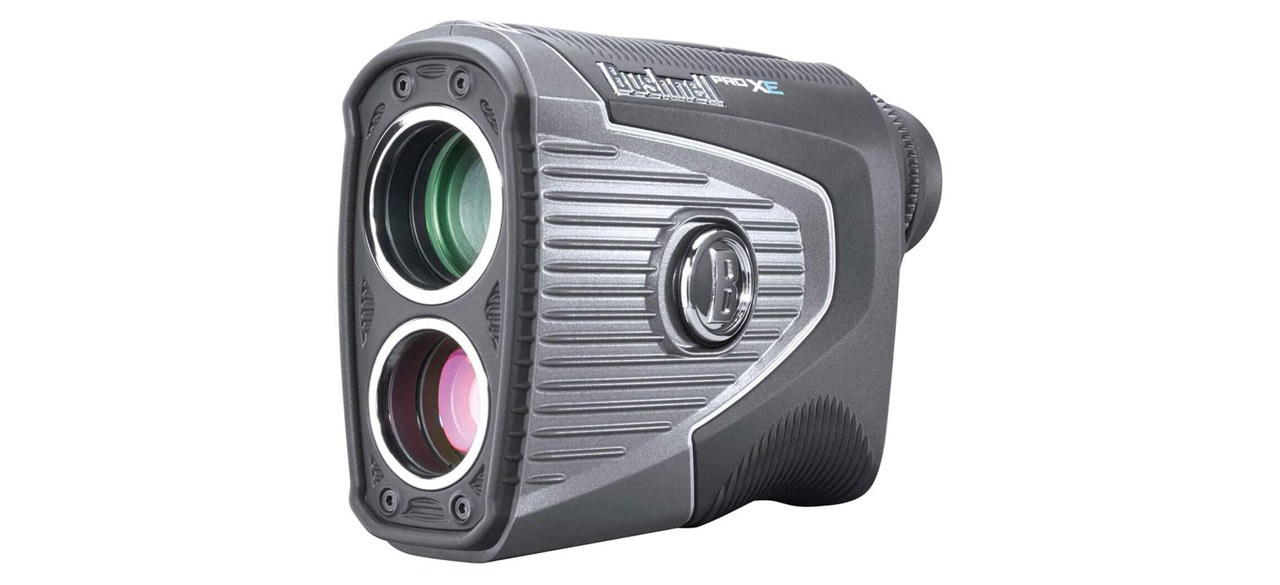 Bushnell Pro XE Laser Rangefinder
If you prefer a rangefinder, this top-of-the-line model has a 500-yard range and is accurate to within 1 yard. It is waterproof, has a 7x magnification and features slope technology with elements so that you can account for various environmental conditions.
Sold by Dick's Sporting Goods and Amazon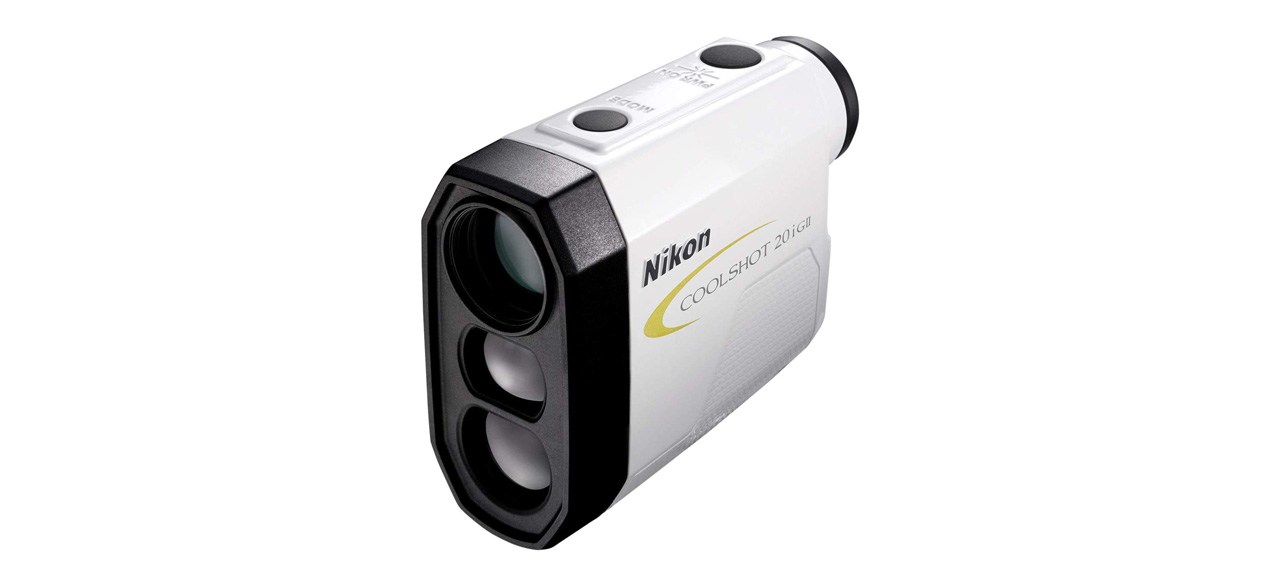 Nikon CoolShot 20i GII Rangefinder
The Nikon CoolShot rangefinder has a maximum range of 800 yards with up to a 2-yard margin of error. The plays-like feature adjusts slopes to level distances, and the first target priority helps ensure you're measuring the distance to the pin, not something in the background.
Where to buy: Amazon and Dick's Sporting Goods
Want to shop the best products at the best prices? Check out Daily Deals from BestReviews.
Sign up here to receive the BestReviews weekly newsletter for useful advice on new products and noteworthy deals.
Allen Foster writes for BestReviews. BestReviews has helped millions of consumers simplify their purchasing decisions, saving them time and money.
BestReviews spends thousands of hours researching, analyzing, and testing products to recommend the best picks for most consumers.
Copyright 2023 BestReviews, a Nexstar company. All rights reserved.